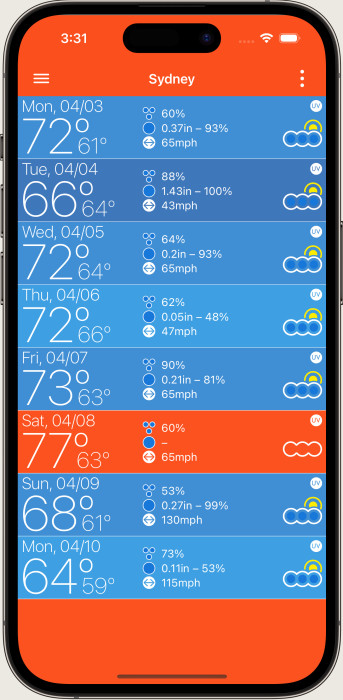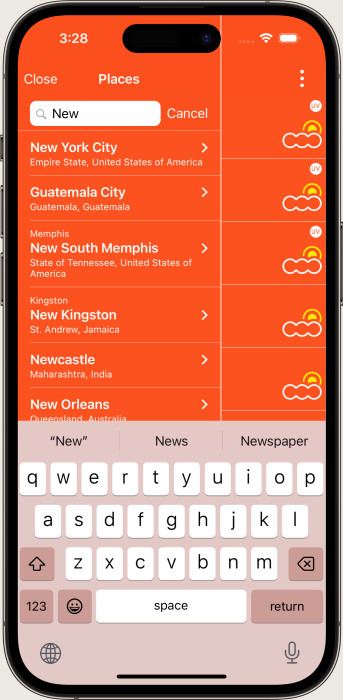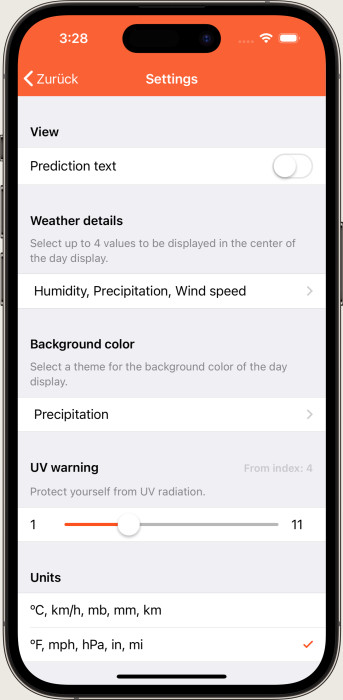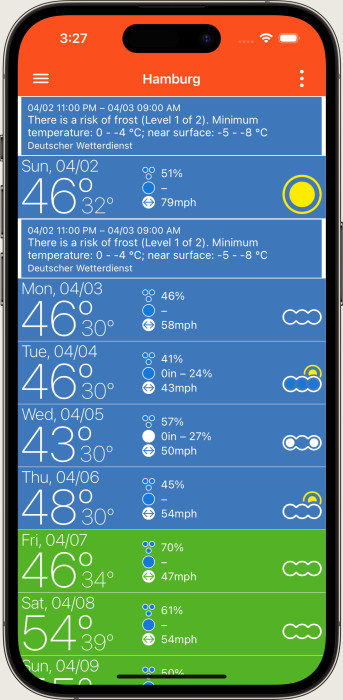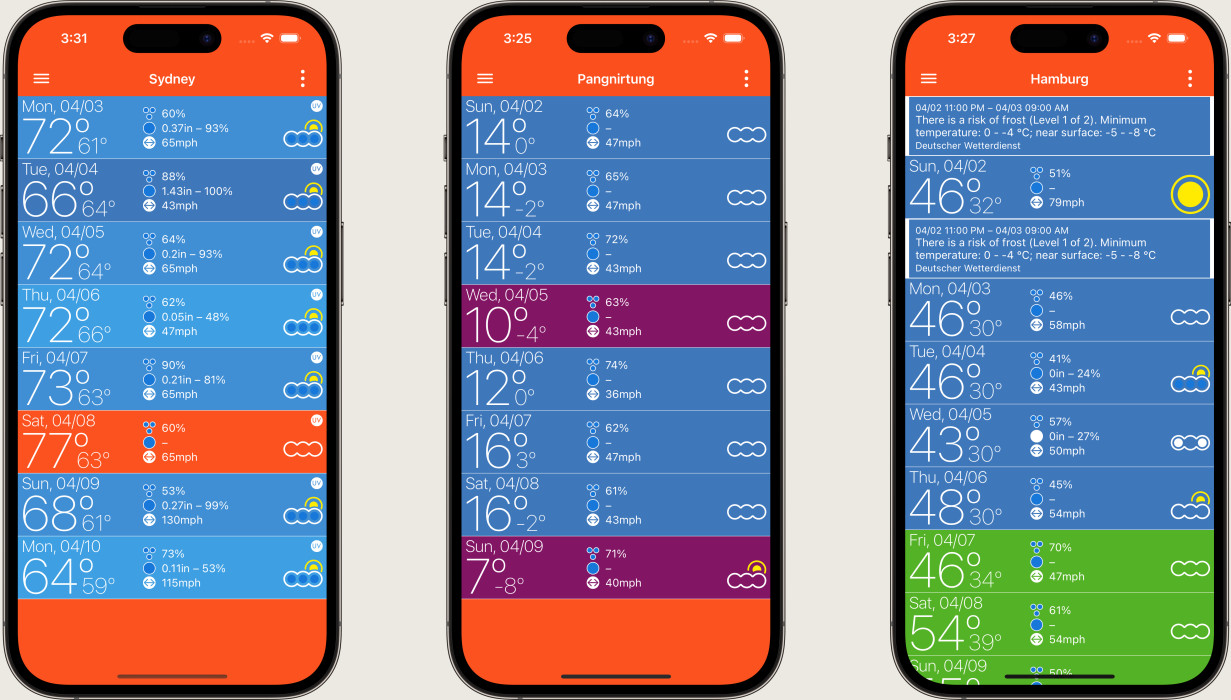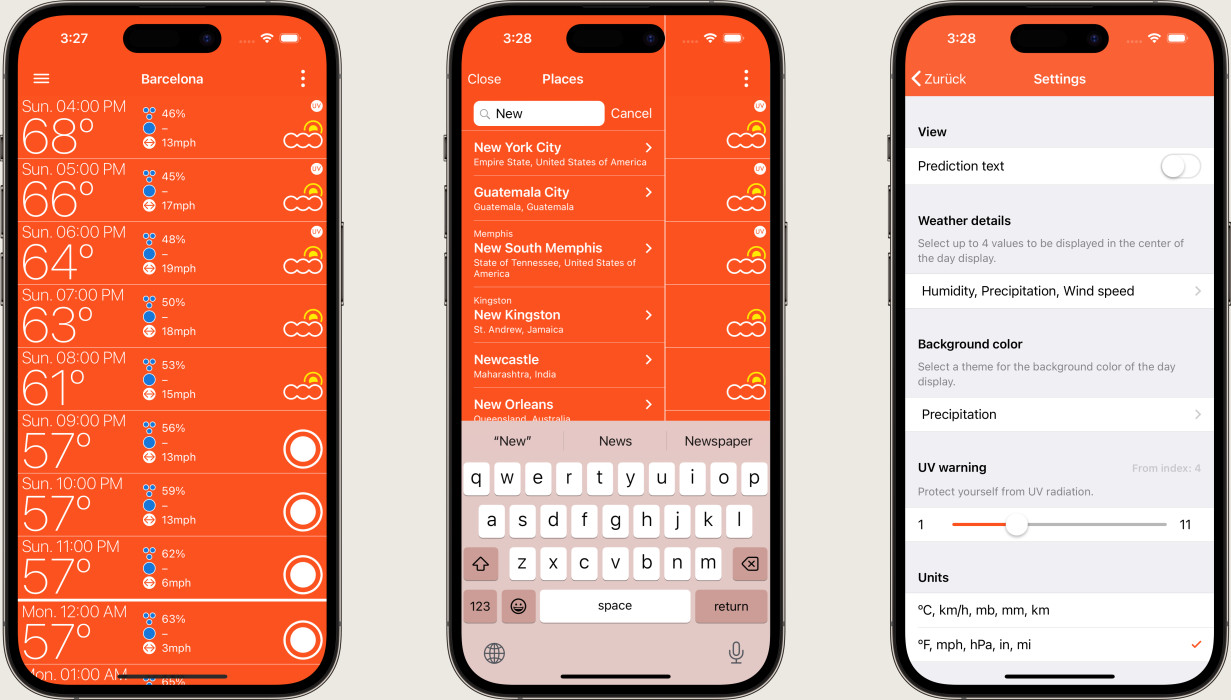 FAQ
Answers to the most important questions
No, the app does not collect location data.
Adjustable themes for the background color:

Cloudiness
Maximum temperature
Humidity
Precipitation
Visibility
Dew point
Lowest temperature
A maximum of 4 data from the following list can be displayed:

Cloudiness
Gusts
Temperature felt
Air pressure
Humidity
Moon phase
Precipitation
Ozone
Visibility
Sunrise and sunset
Dew point
UV index
Wind speed
Wind direction
The following additional settings are available:

Forecast text
UV warning
Units of measurement
Privacy Policy
This app does not collect any personal or location-based data. All data remain on the device. The app contains no advertising and there is no tracking.