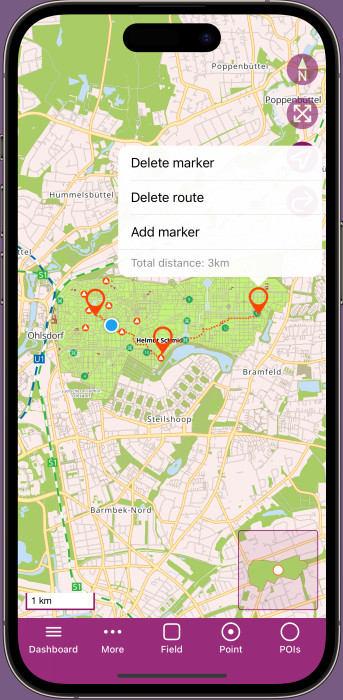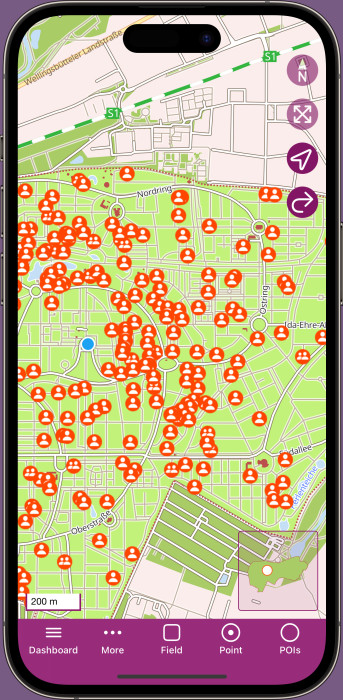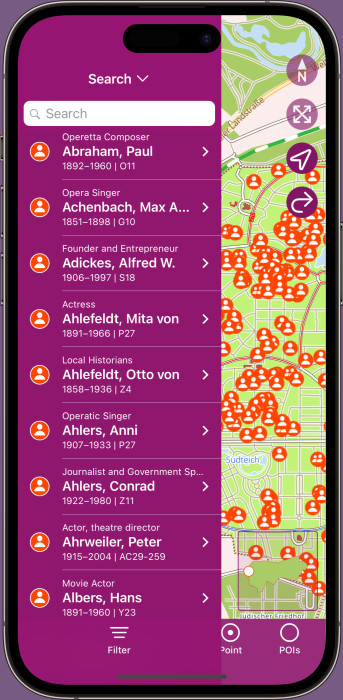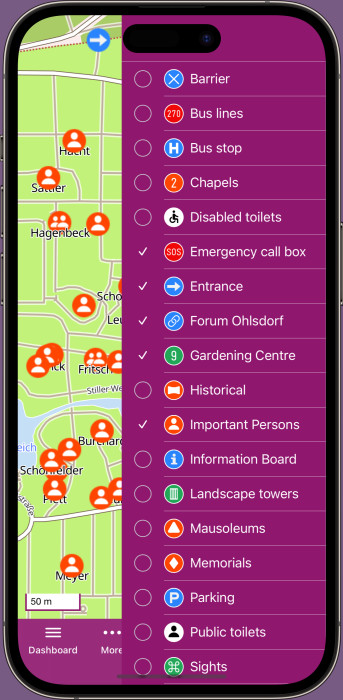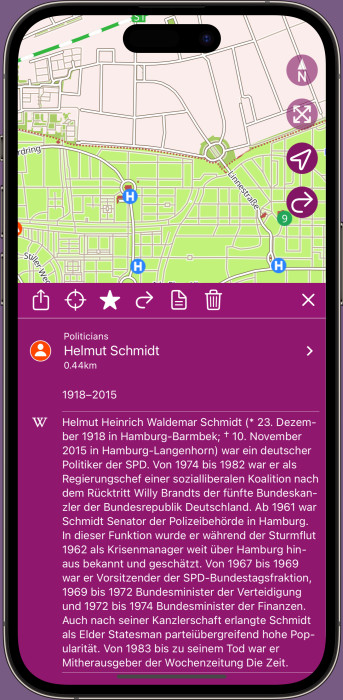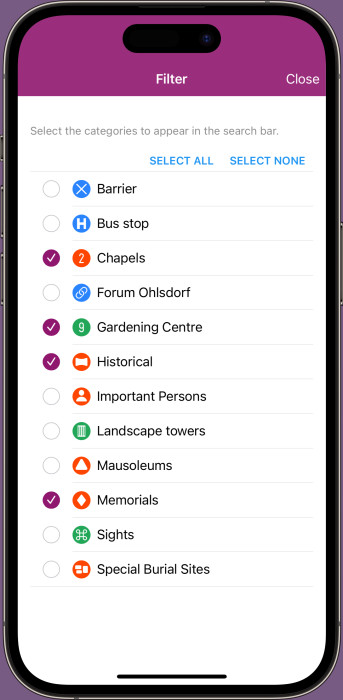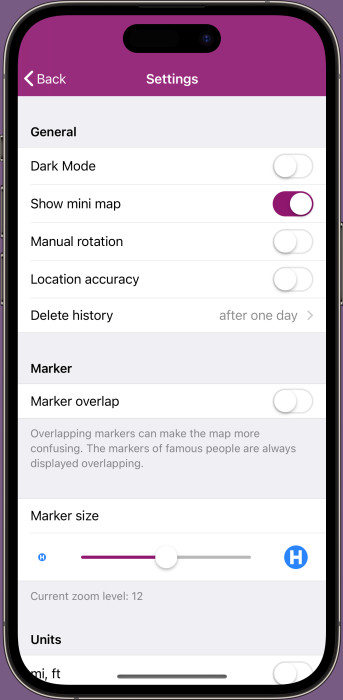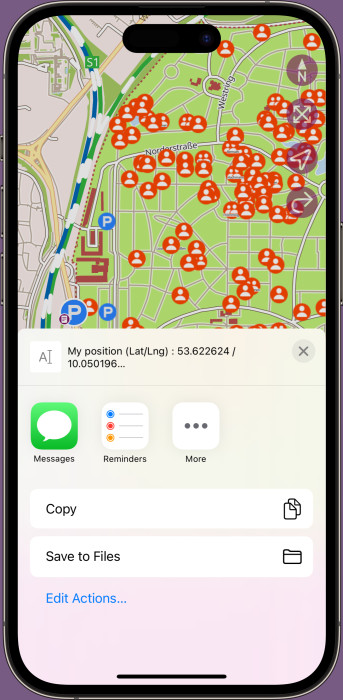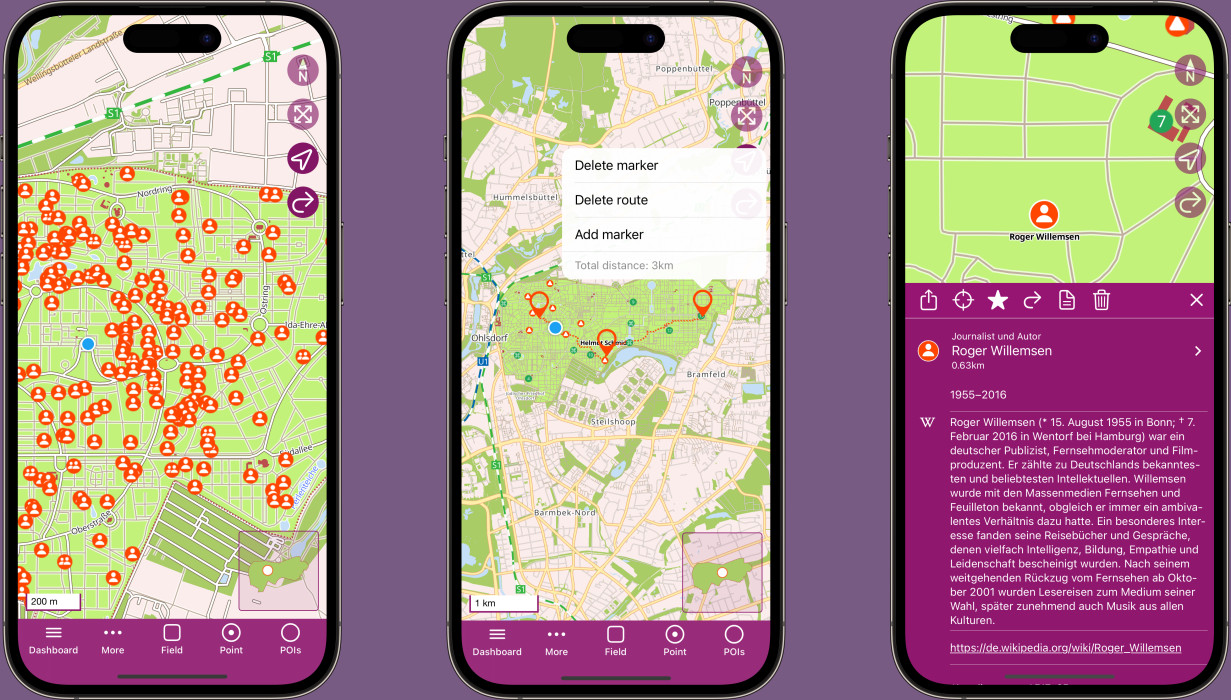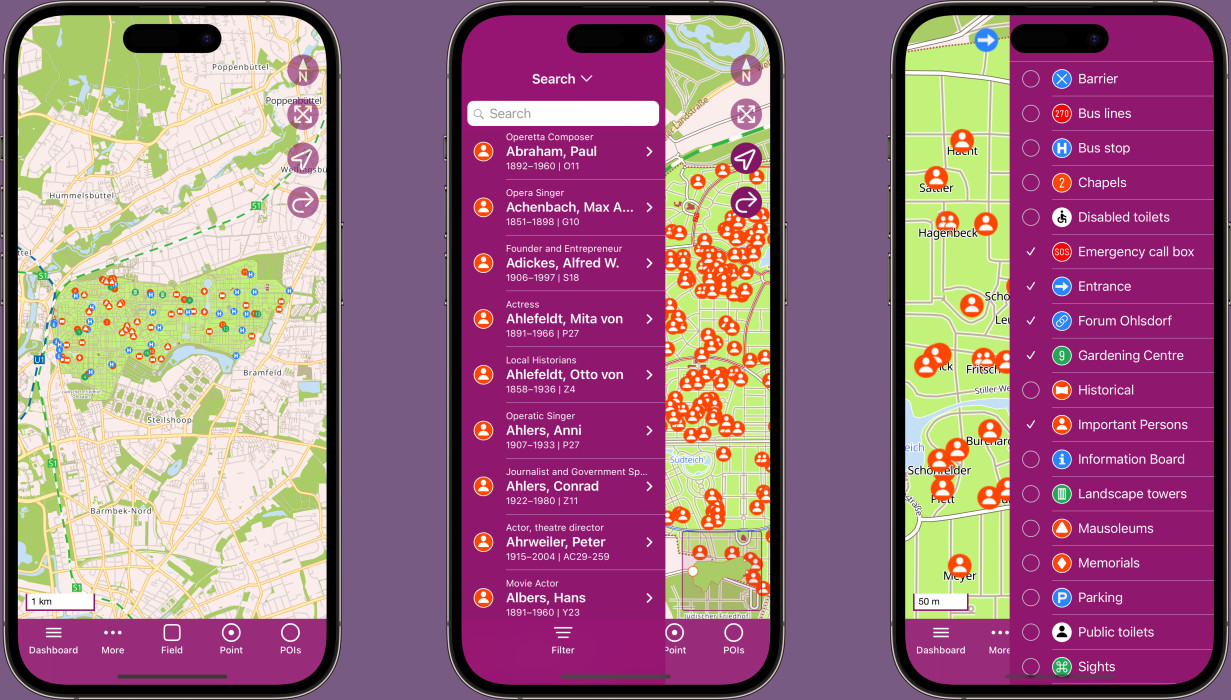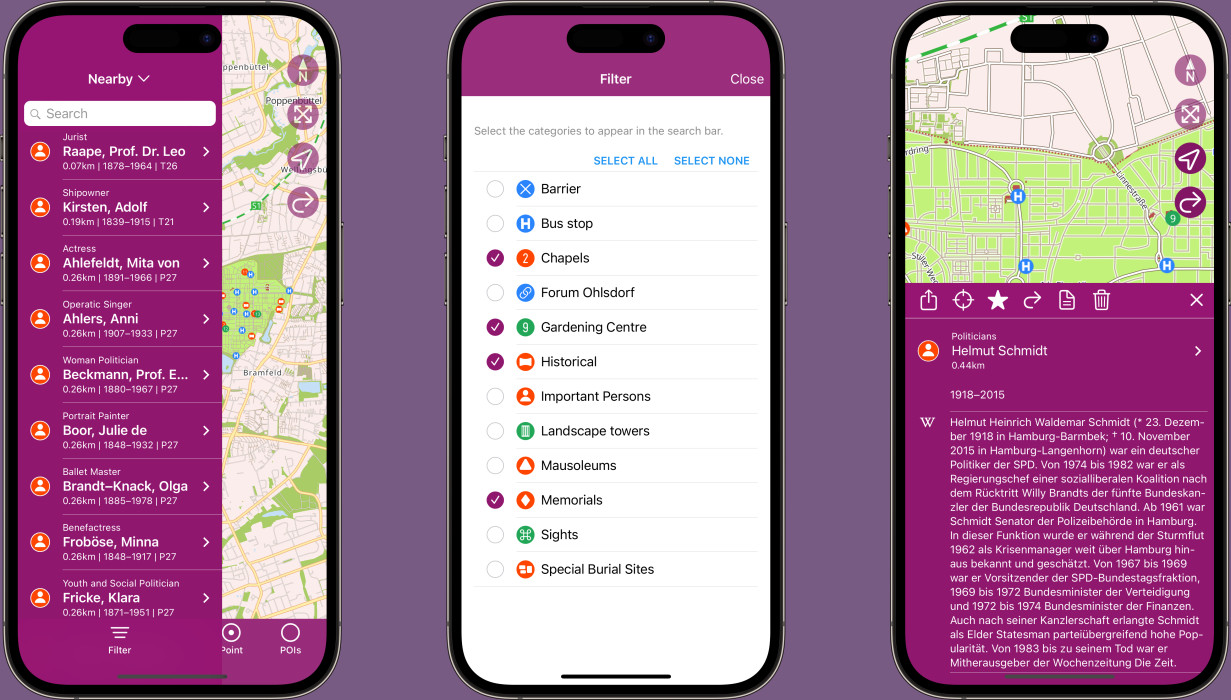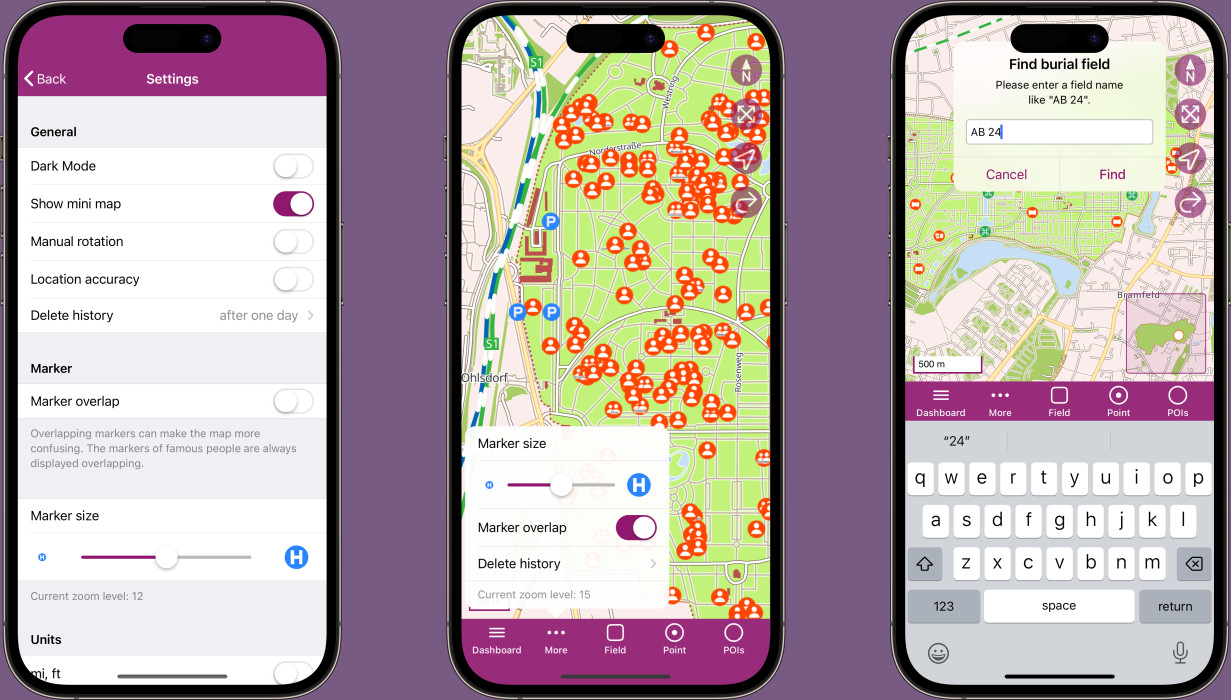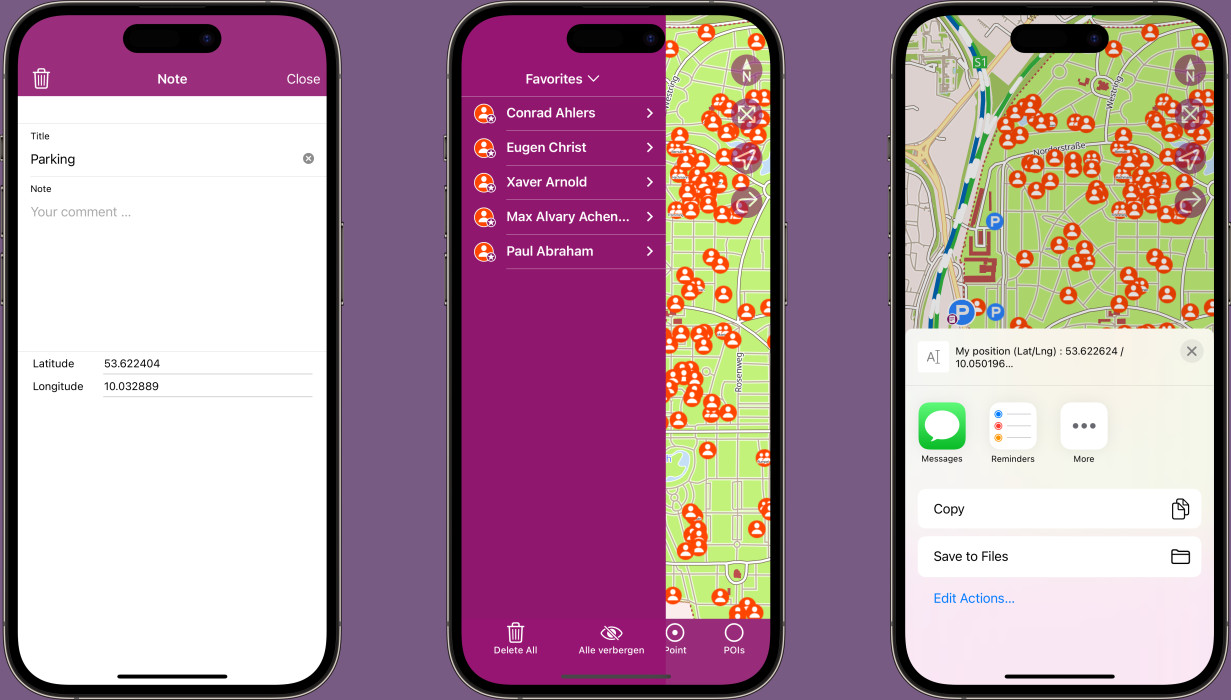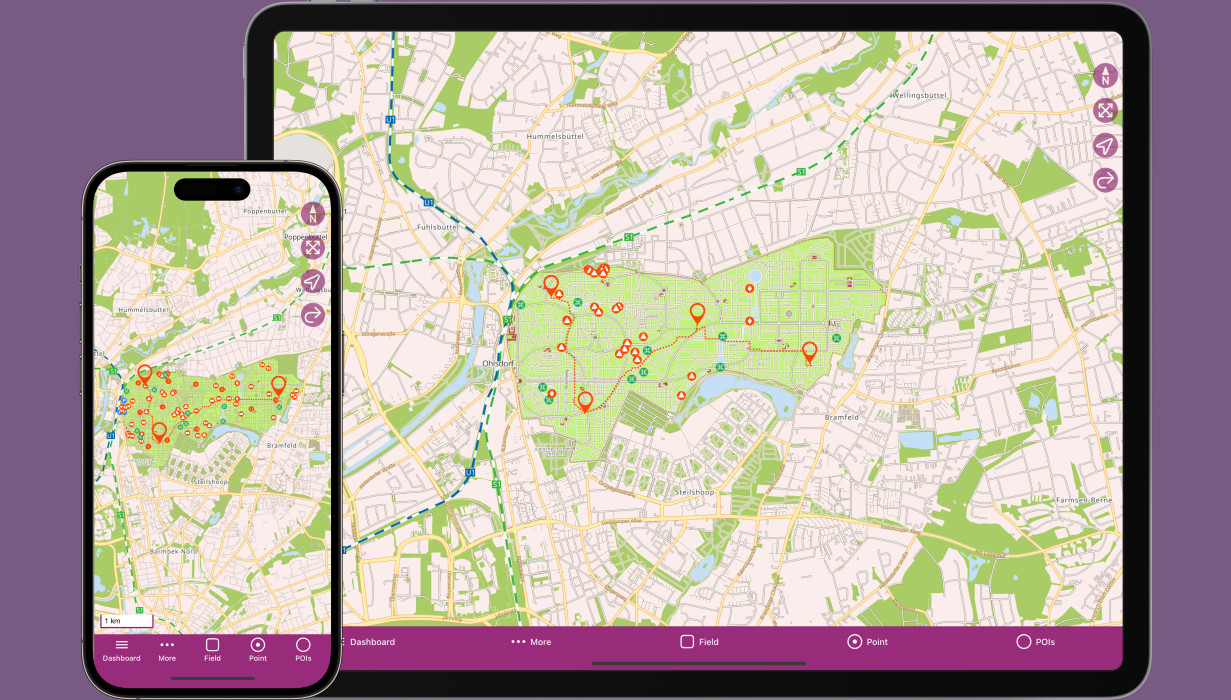 Features
Learn more about this App
800 POIs
themed graves, sights, nurseries, ... toilets
700 Famous persons
from 1699 until today
560 Biographies
Wikipedia texts or links
Offline vector map
no tracking and no advertising
Searching
by name, profession, generic terms, year of birth/death
Routing
with distance indication
Favorites
any number at freely selectable locations
Layers
like bus lines, monuments, mausoleums, …
Geo Search
by cemetery coordinates or latitude/longitude
Sharing
current location and information about POIs
Current location
with display of accuracy
Settings
Icon representation, units of measurement, ...
Sorting
alphabetically or by distance
FAQ
Answers to the most important questions
No, the app does not collect location data.
Some places have a flat expanse, for example the garden of women or mass graves. The orange rectangle shows the approximate extent. Also a few graves have a two-dimensional extension because the exact coordinates can not be determined.
The geographic coordinates of the graves are very accurate. The tolerance is far below 1m.
The accuracy of the current location depends on the quality of the smartphone or tablet, as well as the quality of the satellite signals, for example: Clouds and trees can affect the signal.
The accuracy can be improved by switching on WiFi and by using a mobile device with a telephone function.
Yes, the app uses an integrated map, so no online connection is required.
The celebrities in this app are taken from the official celebrity list of the Hamburger Friedhöfe -AöR- for the Ohlsdorf Cemetery. Only for these persons it is guaranteed that they or their executors have agreed to a publication of the grave coordinates.
Privacy Policy
The app Ohlsdorf Cemetery does not collect any personal or location-related data and works completely offline. The app does not contain any advertising and all saved data, such as notes or favorites, remain stored exclusively on the device. The app requires location services to be enabled in order to display your location on the map and perform distance calculations.